Roger Federer and His Balletic play: A peRFect Example of Injury Evasion
Injuries are sadly a professional hazard for athletes. Many of them have had their careers cut short because of these pesky niggling injuries. But Roger Federer had been able to avoid them for much of his career. His style of play is not only artistic and elegant, but also light on his body. But lately, he has been dealing with a spate of injuries that are somewhat unnerving for both, him and his fans. Here's a look at Federer's long, still continuing career with respect to injuries.
The most significant health issues he has so far faced are:
Mononucleosis in early 2008: He got a bad bout of Mono during the Australian Open which took a huge toll on his health for the rest of the season. But he did manage to win the doubles gold in Beijing Olympics and his Fifth US Open.
Back Injury in 2013: Federer struggled with back injuries sustained in March and again in July and saw his ranking drop from No. 2 to No. 6.
Knee Injury, Flu and Back problems in 2016: Federer started his season by participating in the Brisbane International as the defending champion, despite having a flu when the tournament started. However, in a rematch of the previous year final, he lost in the final to Milos Raonic in straight sets. Federer then sustained a knee injury and in early February, he underwent arthroscopic surgery to repair a torn meniscus in his knee and missed the tournaments in Rotterdam and Dubai in February and in Indian Wells in March. He was scheduled to return to action in Miami. Due to a stomach flu he had to withdraw from Miami thus prolonging his time on the sidelines. He did however, make his comeback at the Monte-Carlo Masters, losing in the quarterfinals to Jo-Wilfried Tsonga in three sets. Federer then announced that he would be entering the Madrid Open, after arriving he announced on May 2, that he was withdrawing after suffering a back injury while practicing. He played the 2nd round and the 3rd round in Rome masters, but lost in the 3rd round to Dominic Thiem because of his back injury. He has been taking baby steps to get his fitness back up to a 100%. He will be back to playing in Roland Garros in ten days hopefully.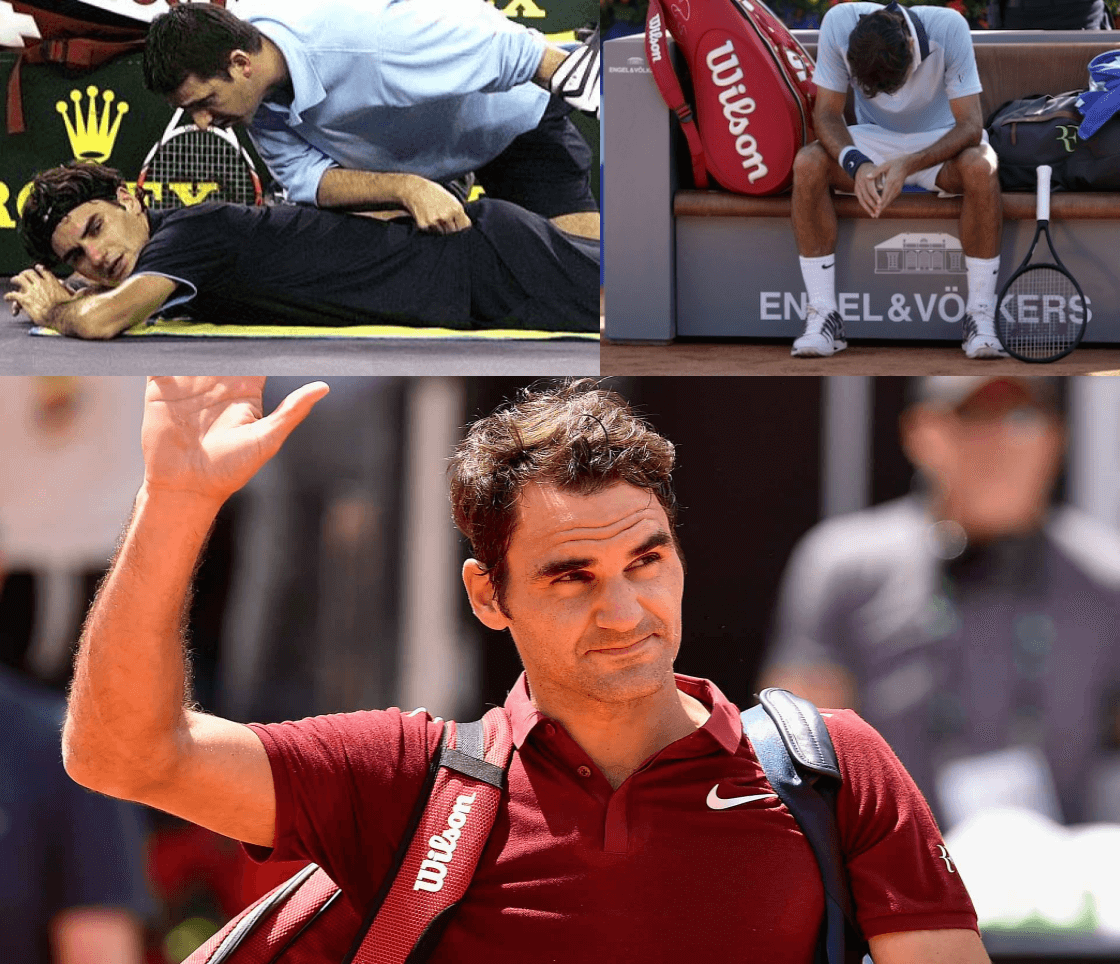 Federer's ball striking is so fluid that his muscles go through very less damage as compared to many of his peers. His swings and his feet movement are as gentle and fluid as a ballet dancer. He does not utilize raw power which reduces the stress to his body. No matter what the surface is, be it grass, clay, or hard court, he seems to glide and hover rather than run. There is real fluidity in everything he does, making him relatively injury free no matter how long he plays. He has played long 5 setters without breaking any sweat. And it not just because of pure athleticism, it is also a result of him listening to his body. He always knows what he can do and what he cannot do. He knows his body so well, he is very well synced with it. This is the primary reason for him having avoided a very serious injury most of his illustrious and long career. As Kathryn Bennets, of the Royal Flanders Ballet, discussed in a well-circulated article with the New York Times in 2009, "He has this smoothness to him–an ease that makes him special. He's an artist, so refined. Like how dance transports you to a different place, so does he."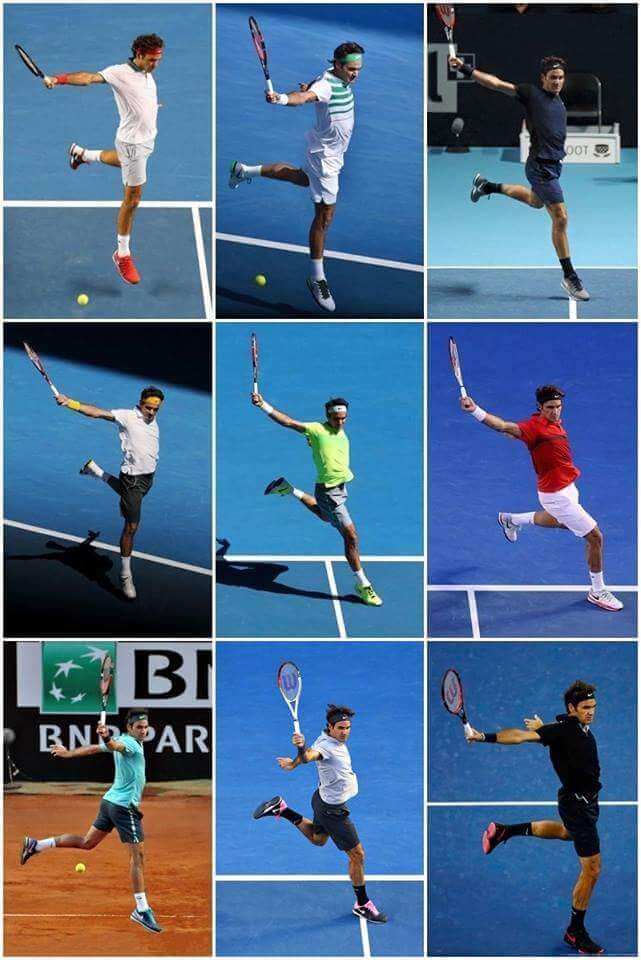 Here is the most impressive stat of Roger's Career: In his 1070 plus matches, he has never retired mid-match. He has withdrawn before a tournament or before a scheduled match, but never in the middle of a match. That is an amazing feat and this is just one of the many reasons he is considered to be the Greatest of All Times.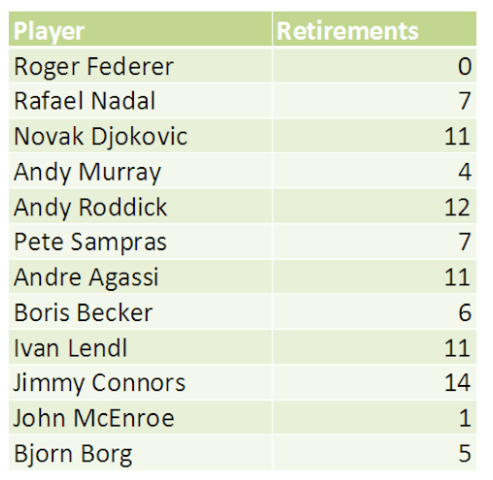 In 2016, as Federer is going through his most difficult year because of a string of injuries. His health matters the most and we all hate to see him down in pain. He has been amazingly brave to test the waters so to speak, to see how his back is faring. Anyone else would have quit mid-match but not Roger. He played on till the end of the match. Let us all hope and pray he gets his health back on track in time for Roland Garros, Wimbledon and the Rio Olympics. And that he suffers no pain and comes back to doing what he loves most, playing tennis; once again gliding and hovering like the ballet dancer that we have come to love and admire since so many years.
We at Federerism.com and his millions of fans from across the world are praying for him to have a speedy recovery and bounce back absolutely healthy and fit. All the best Roger! Allez!!
You can leave your wishes for his good health in the comments below