Federer Lost in Third Round in Rome but Will Get Ready for Paris
It's been a rough year for Federer; he has played only four tournaments this year and yet to win a title and he has been struggling with a string of injuries.
Thiem defeated Federer in straight sets 7-6 (7-2), 6-4 in 79 minutes. Federer was not at his best and lost the first set in a tie break. Thiem broke for a 3-2 lead in the second set as he chased down a Federer drop volley to rifle home a forehand winner and finally won the second set by 6-4.
Though losing to Thiem did not worry him, he said. "It doesn't matter how I played. Important is that I didn't have any setbacks. I have only played five matches in the last four months, so clearly I don't want to get overly excited about what's ahead". He added that this was more of an information tournament rather than a result tournament.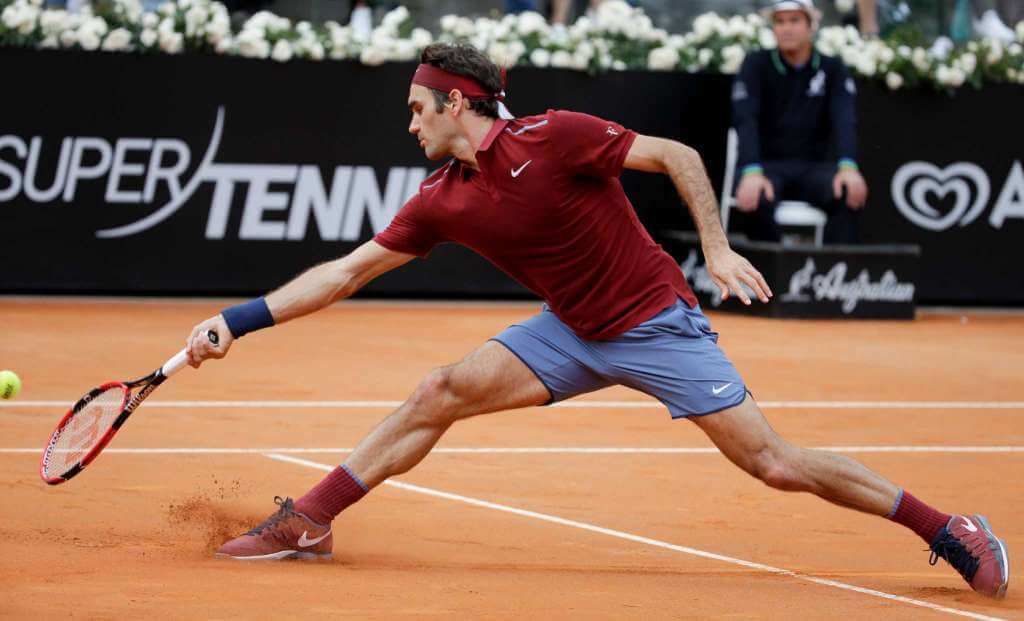 He has about 10 days to prepare for Roland Garros. He also said that he would have a meeting with his team today and figure out whether to take these 10 days to rest up or train or do physiotherapy. He could do it in Rome, or Paris or Switzerland. And then based on these 10 days, he could try to figure out on how to approach Roland Garros.
"I thought I could really do a good result in Paris. Now the last couple of weeks [after pulling out in Madrid and losing to Jo-Wilfried Tsonga in the quarter-finals in Monte Carlo], it's been more difficult. I see my chances as not great. But, if maybe in three, four days I can practice 100% … then I believe that something is possible again. Mostly he was happy with how he has progressed so far. He does not want to put undue pressure on his body, which is a good thing.
Here's hoping he can recover from this niggling back injury well within time to play Roland Garros.