Flawless Federer powers into the Quarter Finals
It was vintage Federer who powered into the quarterfinals today; winning 6-2, 6-3, 7-5 against the 29th seeded American Steve Johnson. He played absolutely peRFect today, dispelling any doubts about his ambitions. He has reached his 48th Grand Slam Quarterfinal and his 14th at Wimbledon with this win.
"It wasn't as easy as maybe it looked," said Federer. "He really picked up confidence in the last few weeks. I would never have thought I would go through the first four rounds in straight sets."
The first set was a breeze. Federer won the opening game despite a double fault. Till 2-2 both played on equal terms. Federer then faced 2 break points but saved them both to win the game 3-2. Federer broke Johnson after being 0-30 down to make it 4-2. He held his serve to make it 5-2. On Johnson's serve, Federer came back from 40-15 to deuce and then clinched the set 6-2.
In the beginning of the 2nd set, Federer hit an amazing backhand volley and took him to 40-0 and he closed out a simple hold to 15. Johnson had no answer for Federer's serve and he kept pounding Johnson. The Johnson could not do anything when a Federer hit a beautiful backhand and then a volley into the net as Federer broke him again. Federer kept hitting the most amazing shots and his return of serve was great today. Federer won the set 6-3 with an ace to take a 2-0 lead.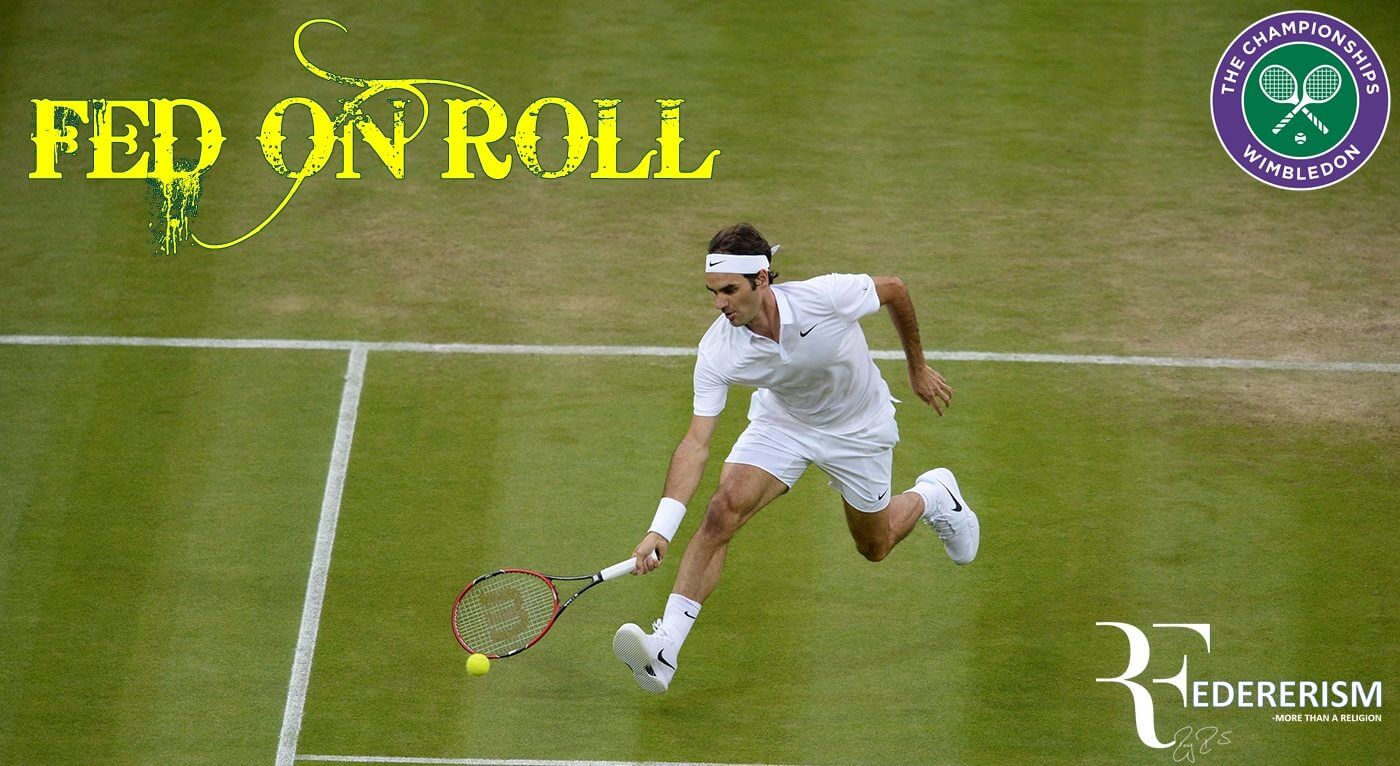 The third set was a little more complex than the first two. Both of them could not get a breakthrough and kept holding their serve. Though there were some tense moments for Federer in the middle of the 3rd set, when he got broken. But He kept his cool and broke right back. He still struggled in the next game but managed to close it out. He was struggling with his serve a bit, but held on. Federer then leveled at 4-4 with a quick service game. Both of them still kept holding on to level 5-5. Federer then broke Johnson to take a 6-5 lead as Johnson shanked a forehand and gave Federer easy break points. He took advantage and won the game, to serve for the match. Federer then served and volleyed to win the opening point. Hitting a sublime whipped forehand winner and forced Johnson to hit wide. He clinched the set and the match by hitting a perfect ace down to the Tee.
Also with this win, Federer has equalled Martina Navratilova's 306 wins in grand slam.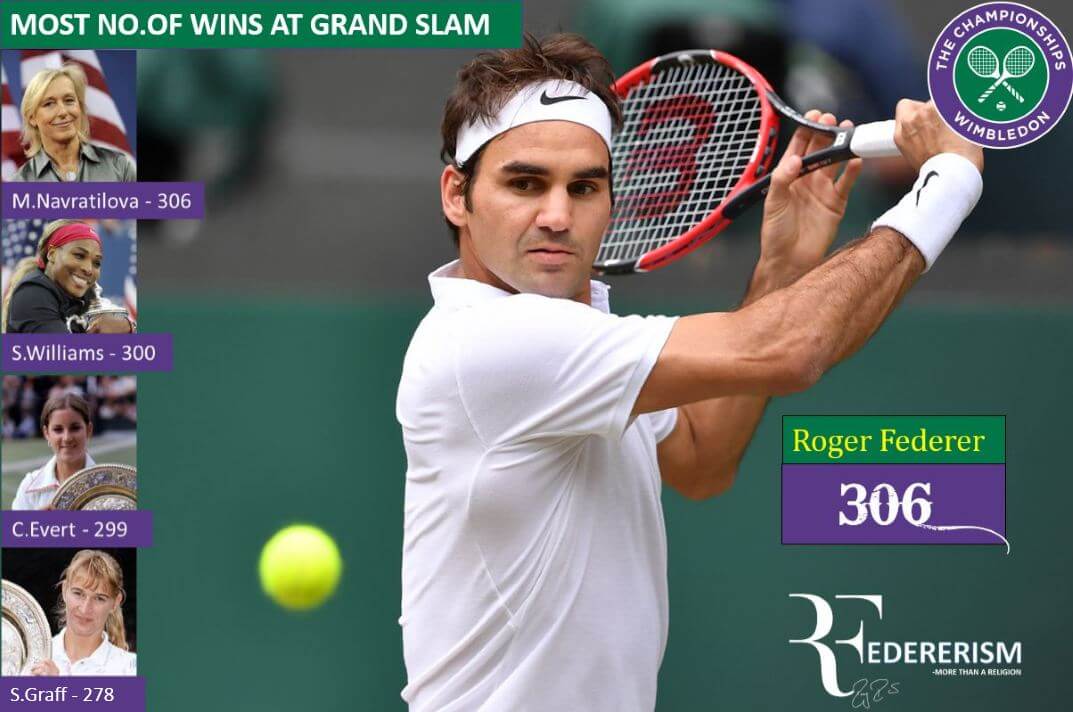 "But I'm happy about my game as well. I've been able to rise to the occasion to play a really good match against Johnson. I think it was by far my best match. So I'm confident."
He will next play Marin Cilic in the quarterfinals, who reached the quarterfinal after Nishikori retired mid-match because of a rib injury. It will indeed be a tough match but Federer is riding high on confidence and he just may ended up taking his revenge against Cilic on Wednesday.
"He brushed me off the court like I was nothing that day, so I'm really hoping to get him back." Federer added, "He's a super guy. I practiced with him when I arrived here at Wimbledon. He was playing great – one-two, one-two, serving, boom, forehand, serving, boom, backhand… Very aggressive. I know what I'm getting into."
"I hope I can win Wimbledon one more time," Federer told the reporters.