Roger Federer: 5th Most Famous Athlete in the World
There has always been a debate on who is the greatest athlete or tennis player in the world. People have often argued with various points like number of titles, prize money, endorsements, fan following. But no one has ever been able to make combine all the points together to come up with data that actually gives an accurate picture. Until Now!
Ben Alamar, ESPN's Director of sports analytics has devised a formula that combines salary and endorsements with social media following and google search popularity to create the ESPN World Fame 100 rankings.
Roger Federer is the 5th most famous athlete in the world, much ahead of Rafael Nadal who is at the 10th spot and Novak Djokovic who is at the 16th spot. The top 5 athletes include, Christiano Ronaldo at 1, LeBron James at 2, Lionel Messi at 3, Neymar at 4 and Federer at 5. It isn't surprising given Roger Federer's extensive and almost unbeatable records, his ginormous fan following and him being one of the most marketable players around.
Federer has won the ATP Fan Favorite Award a record 13 times in a row, Stefan Edberg sportsmanship Award a record 11 times, he has multi-million dollar endorsement deals and of course a record haul of 88 titles, including 17 Grand Slam titles. Not to forget he is the 2nd Most Respected Person in the World after Nelson Mandela. He was ranked number 1 for a record 302 weeks and he has been in the top 5 ever since.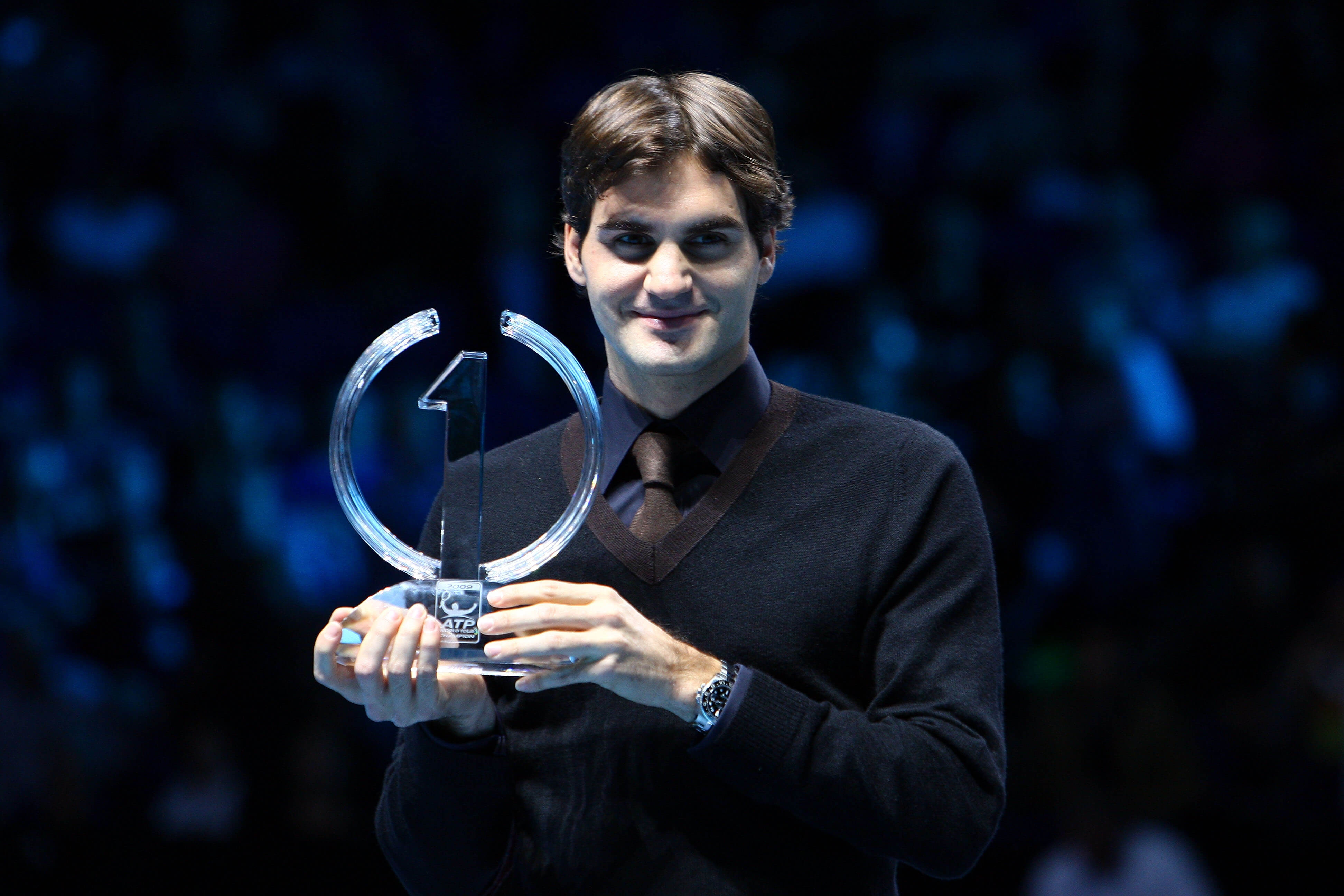 The Top 5 World Fame 100 Rankings:
1. Christiano Ronaldo
2. LeBron james
3. Lionel Messi
4. Neymar
5. Roger Federer
Here is the list of tennis players with their rankings: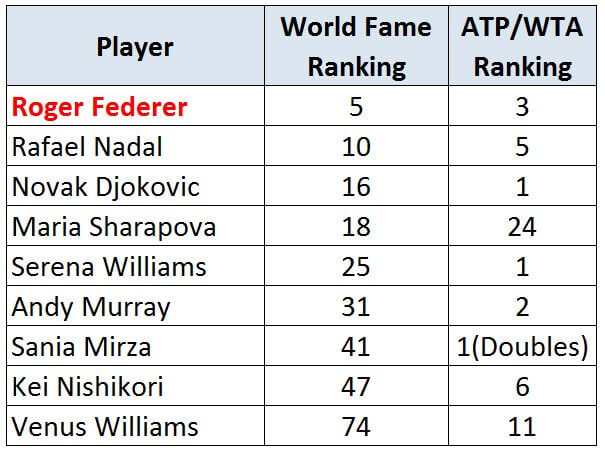 This is an excellent news for Federer fans and we all hope he keeps it up! Please let us know your thoughts in the comments below.