Federer back to World No. 2 but needs the Rome title to stay at No.2 for RG
Roger Federer is back in Roma! And he is back to world no. 2 in the rankings! This will be a Double delight for his fans.
Roger has been practicing with packed crowds cheering him on since the past few days. So far he is looking healthy and raring to go. He had withdrawn from Madrid Masters last week citing a back injury. Fans will be hoping to see him re-create the magic from Monte Carlo where he reached the quarters after coming back from an even earlier bout of injury.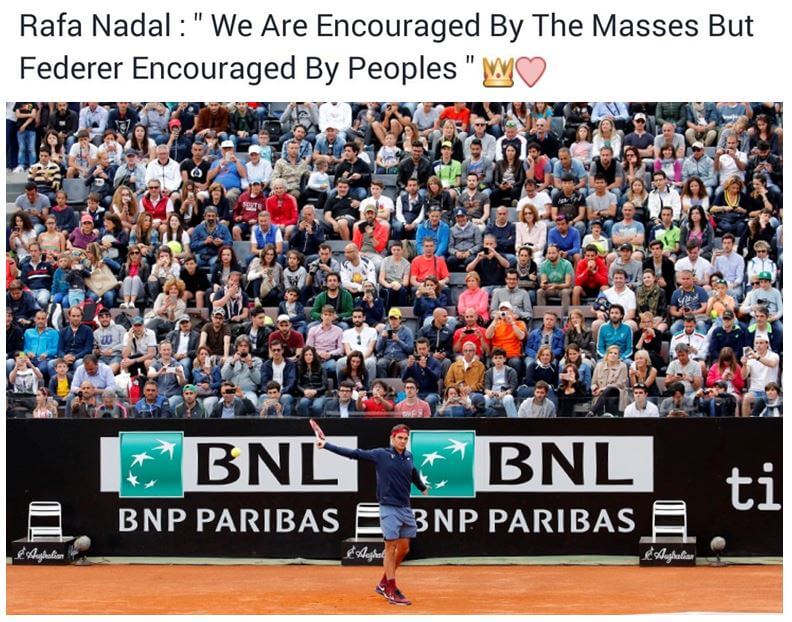 https://twitter.com/InteBNLdItalia/status/728971935049224192?s=08
Since Andy Murray lost in the finals of Madrid, he has slumped to no. 3 in the rankings, making Roger rise back up to no. 2. Now both have equal points, though Roger has to defend 600 points while Murray has to defend only 90 points. With the Roland Garros looming ahead in two weeks, Roger needs to get good amount of match practice in him. Rome will be a good chance for him to get into the rhythm. And Roger will have to win Rome to be able to get a favorable draw at the Roland Garros. If Murray gets defeated in R16 or before, RF has to reach the final to secure the 2nd seed at Roland Garros. If Murray goes to QF, Federer wins the tournament to retain the no 2 spot. If Murray goes to the final, he is guaranteed 2nd seed. So chances are that Roger will be seeded no. 3 at Roland Garros.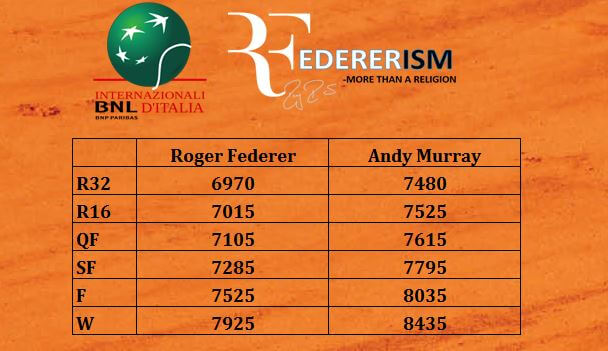 Fans have been eagerly waiting for the first title of the season but a spate of injuries and ill health has made it very difficult for him. But who knows Federer can surprise us with a win at Roland Garros as well and we hope that he wins this title to get a better draw.
Roger Federer's possible Opponents at Rome Masters:
1R: Bye
2R: Alexander Zverev
3R: Thiem/Sousa
QF: Nishikori/Gasquet
SF: Rafa/Djokovic
F: Murray/Wawrinka
Good Luck Roger!