Why Roger Federer is a favorite to win Roland Garros
This year Roger overcame a huge scare. He injured his knee and had to get a surgery done to repair his torn meniscus. He has been on the road to recovery since then. He had to skip major tournaments (Rotterdam, Dubai and Indian Wells) as a result. He suddenly announced a comeback in Miami, but gastroenteritis prevented him from doing so at the last minute. He had arrived in Miami to prepare and practice but had to withdraw at the last moment. He then went on to make a comeback at the Monte Carlo, where he progressed to the quarters and lost to Jo-Wilfried Tsonga. He is unsure of his next tournament as he will turn his focus to Roland Garros.
His injury had managed to scare him a little too, but Roger is always very positive and he practiced well and did everything right to make a comeback. And his efforts bore fruit as there was no sign of an injury or rust when he once again graced the court at Monte Carlo. He played some beautiful tennis; he looked very much like his usual self, graceful and elegant, like poetry in motion. He lost in the quarters to Tsonga, but his knee was holding up and he got exactly what he wanted, competitive match practice. His practice was a definite indication that he could begin competing again, but he was unsure of how a two hour or even a three hour match would be for him. And that is what he could gauge from his matches. He is playing absolutely great, he just needs to fine tune himself.
On whether it was tough to change the schedule, Federer said it wasn't too hard, 'Not so much hard because we players were born to be flexible. I remember that when I was a junior I could play three matches in a day because of rain. I am very orderly and if I have to change my plans I do it paying attention to injury and my family.'  Federer also added that it was hard for him to play in Brisbane because he was unwell, but that overall he was healthy in Australia and that it was hard in Monte Carlo too because he'd been coming after a long break.
Federer was recently asked what he felt his chances were at winning Roland Garros. He said, 'It's important for me to not hurt myself in the summer. From the French Open (in May) to September, I would like to feel well because there is much at stake, dreams to realize and titles to win. I do not want to play many events, but enough to feel competitive. After the operation my mind feels like I have to arrive in full form at Roland Garros. I have to be able to play seven matches in two weeks, in best of five sets. Paris and Wimbledon are the closest goals, Rio is very far away. Monte Carlo was a good test for my knees. I feel ready to win a Major again. I went close to winning in Wimbledon and at the US Open. At the Australian Open too. Honestly I think I believe I played at a great level in the last two seasons. I moved perfectly on the court. The new racket made by Wilson allowed me to hit my backhand strongly. The speed with serve is also higher with less effort.'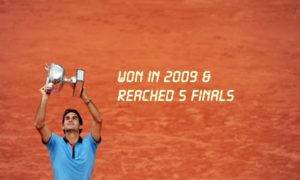 So is Roger the favorite to win Roland Garros? Well, he has been consistently reaching the quarters, semis and finals of every tournament, winning a few as well. He has been playing some amazing tennis. When he plays out there, there is hardly a sweat bead visible on him. He is as fit as a fiddle. He pours his heart and soul when he is out there, his passion for tennis is evident in the way he plays and the positivity he always spreads in spite of losses. Sure he hasn't won a major in a long time, but he is extremely consistent and he has been in the top 3 since a really long time. In most of his matches, if you look at the stats and the number of winners as compared to any of his opponents, they are either one or two points fewer, or equal. Usually it comes down to a few crucial points. Maybe that one flick of a wrist that makes the ball swat down to the wrong side will actually swat down in the right direction, maybe that breakpoint conversion will be positive and maybe that backhand will not stop at the net. Because with Roger, that's what it comes down to, just a few points here and there and he could win. He could win a grand slam again. It is definitely within his grasp. And with a consistent player like him, can he be really written off? He certainly has a big chance to make history again given his consistency and that's what matters finally, he just cannot be counted out!
This is what he said about winning RG in 2009, ''It was incredible what I felt in 2009, the pressure, the emotion from the grounds. I was one point away from losing before the final, with Tommy Haas and Del Potro."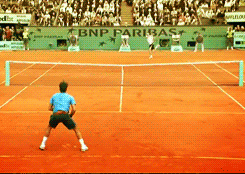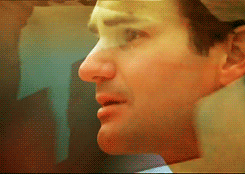 About his chances to win his second Roland Garros title this year, "I do not think I have zero options to lift the trophy at the Roland Garros. I think if the draw is favourable, if I play well, I will have my chances."
Roger hasn't won a title yet this year, so winning Roland Garros will be a huge treat for his fans, they have been waiting with bated breath to see him lift a Grand Slam trophy again.
Please let us know your thoughts on this in the comments below.