Roger Federer hands out trophy to his hometown team FC Basel
Roger Federer got the honor of presenting the trophy to his home town soccer team FC Basel last night at St. jacob-park. He walked out with the trophy in his hand and handed it to the Swiss champions. Federer has been on a break from action to take care of his back injury and train for the upcoming grass season. He skipped Roland Garros to focus on getting his fitness back up to 100%, thereby ending his streak of 65 consecutive Grand Slam appearances.
It was amazing to see him walk out carrying the huge trophy in his hands and then presenting it to the deserving winners. He greeted and wished each player before handing it out to the team.
Federer said his back is better than expected and he keeps progressing in his bid to be fully fit till the grass season begins. He looked healthy and happy to be there. After the presentation, When Interviewer asked about his health, he said "Back is better than expected".
#/SoyFederista/status/735695692933402625
He later posed with the trophy and Philip Degen in the locker room. Earlier he had also posed for a picture along with his dad with the trophy in his hand. The Federer Senior looked all the more proud and happy.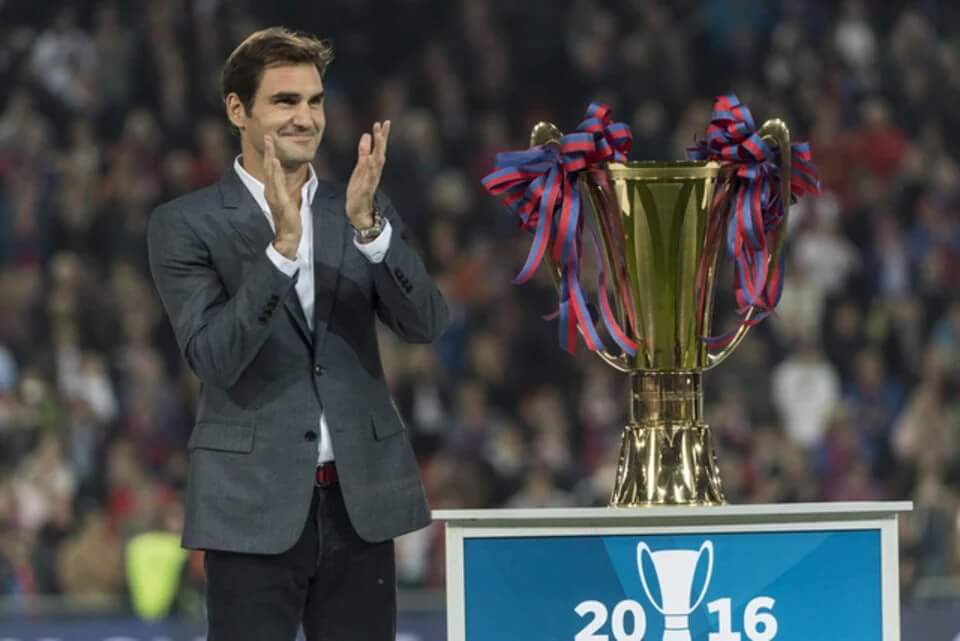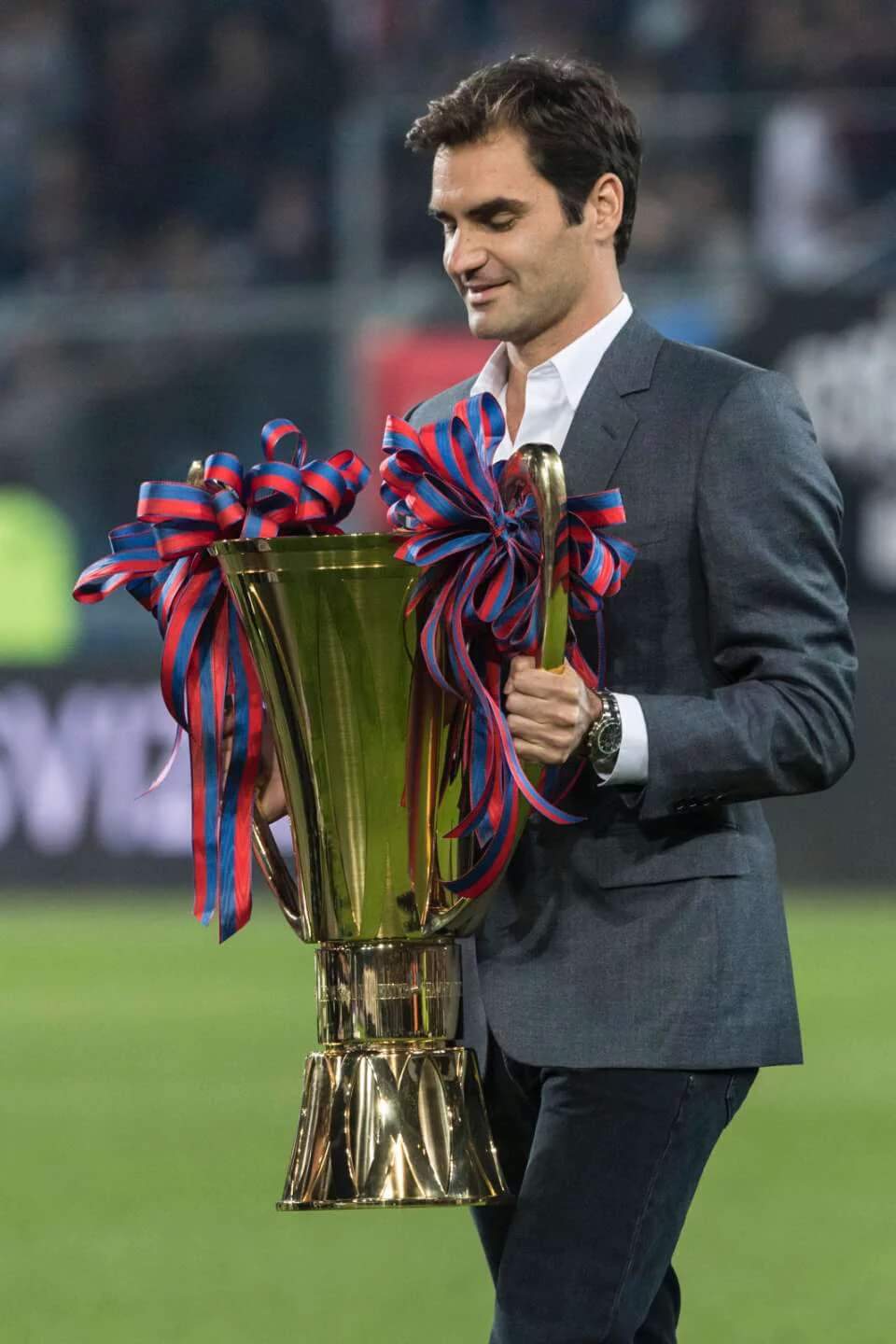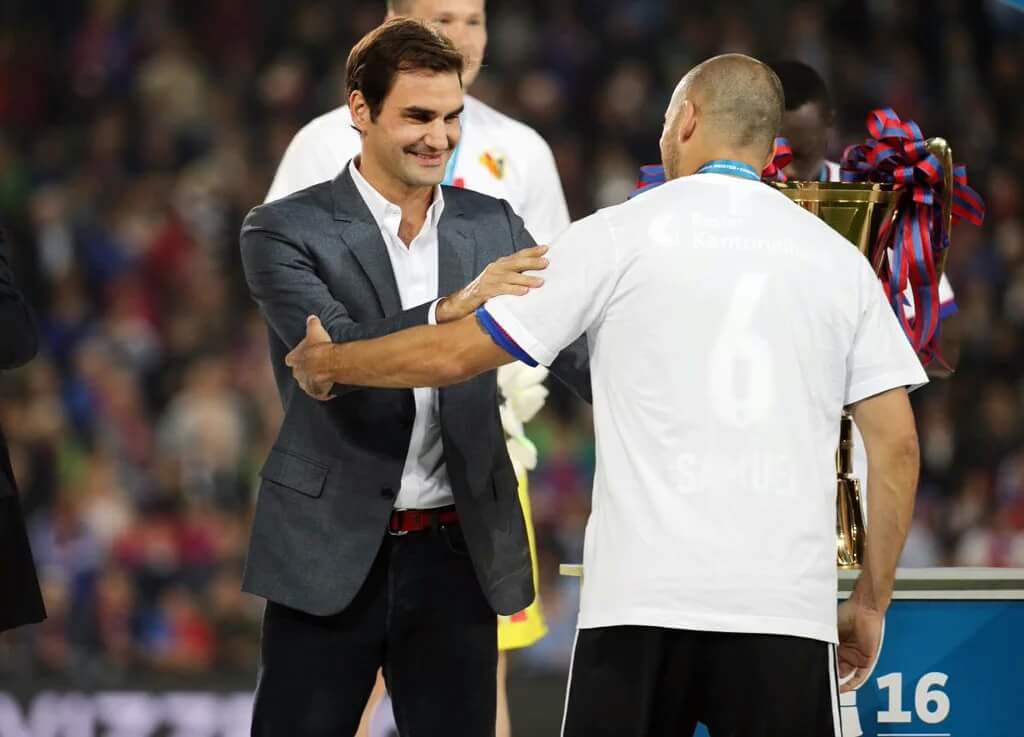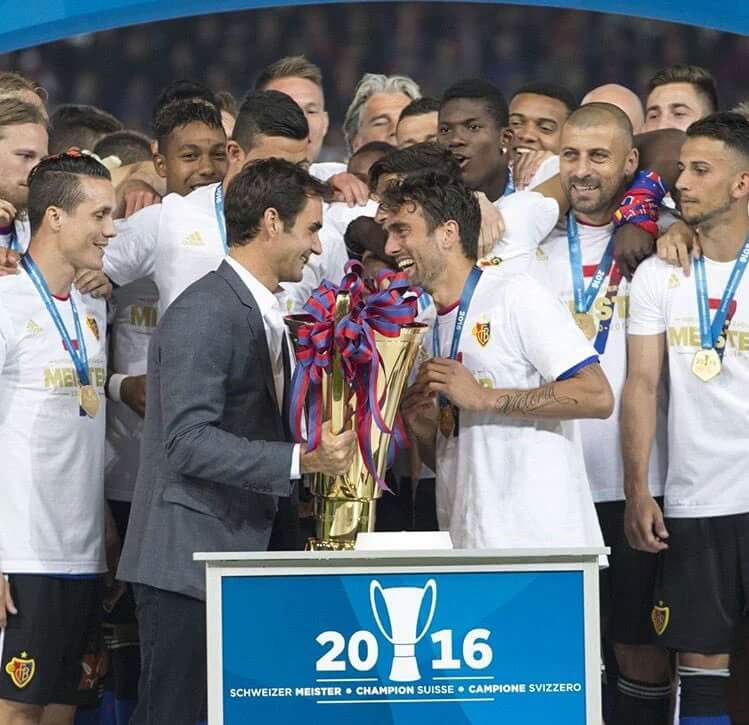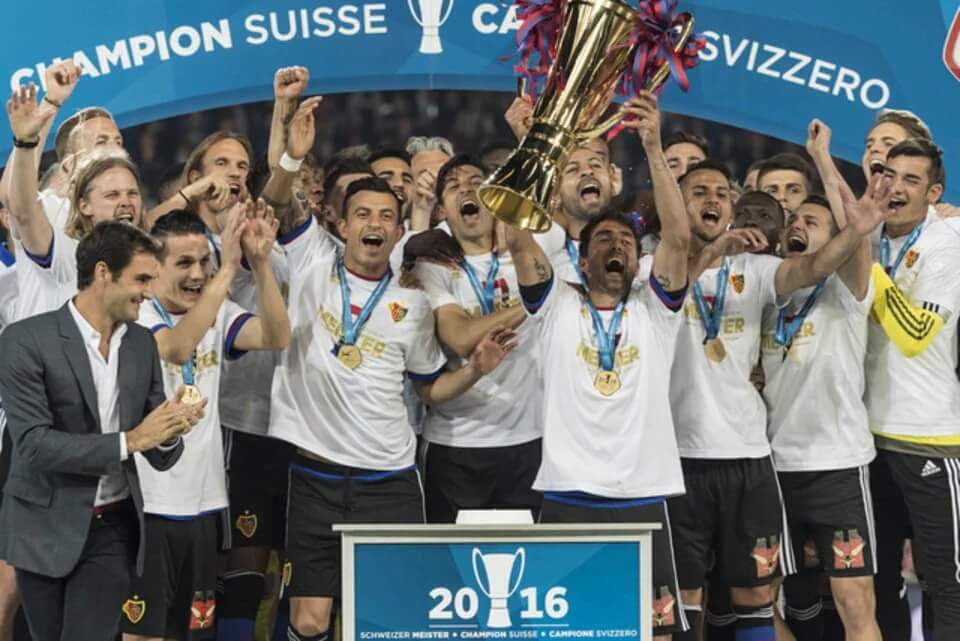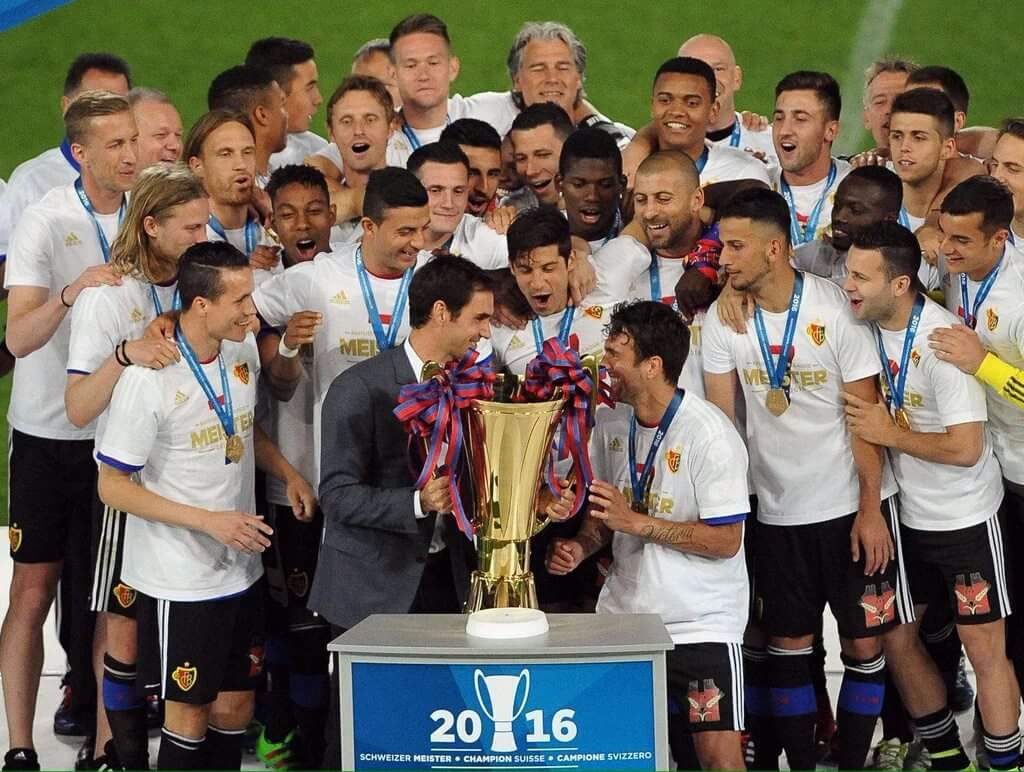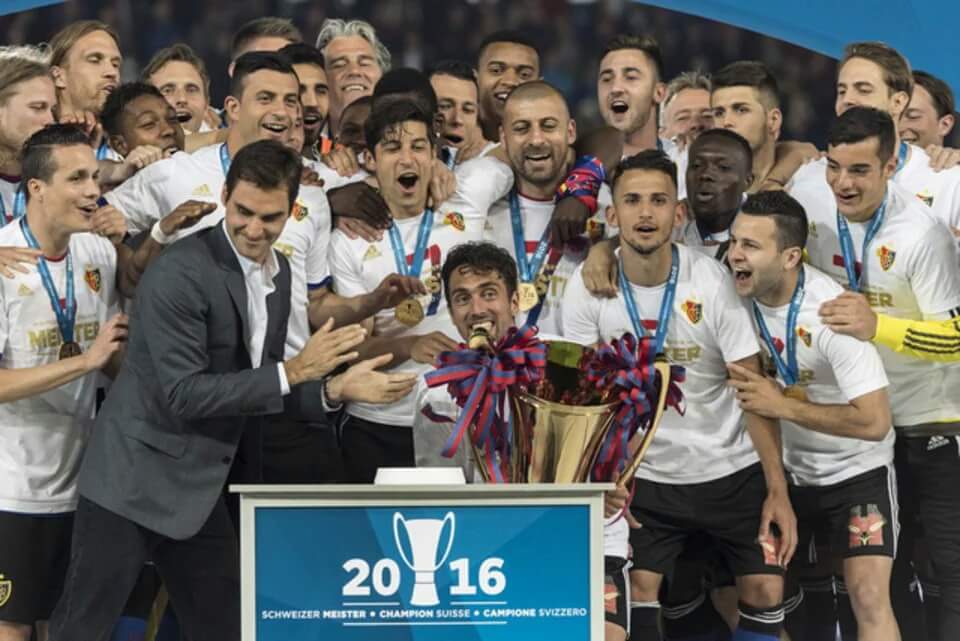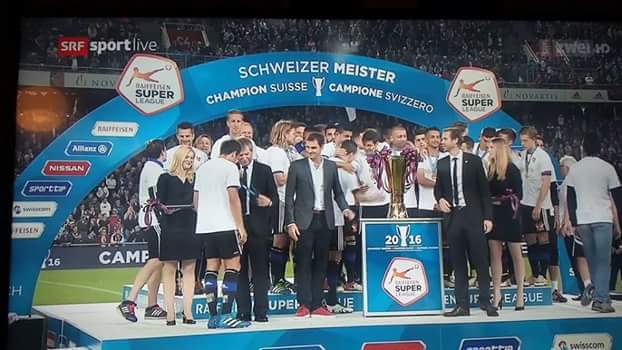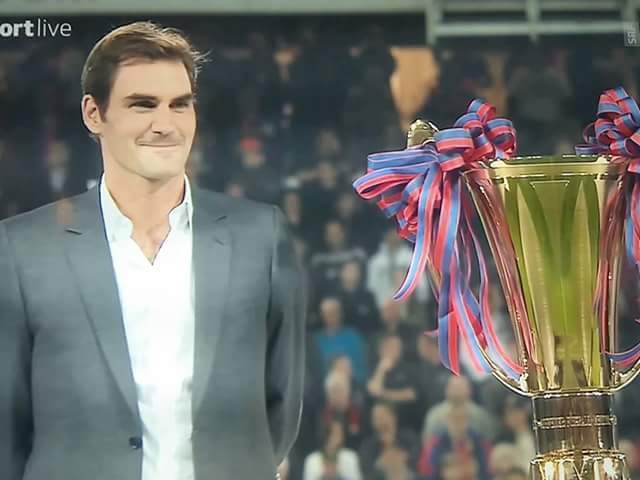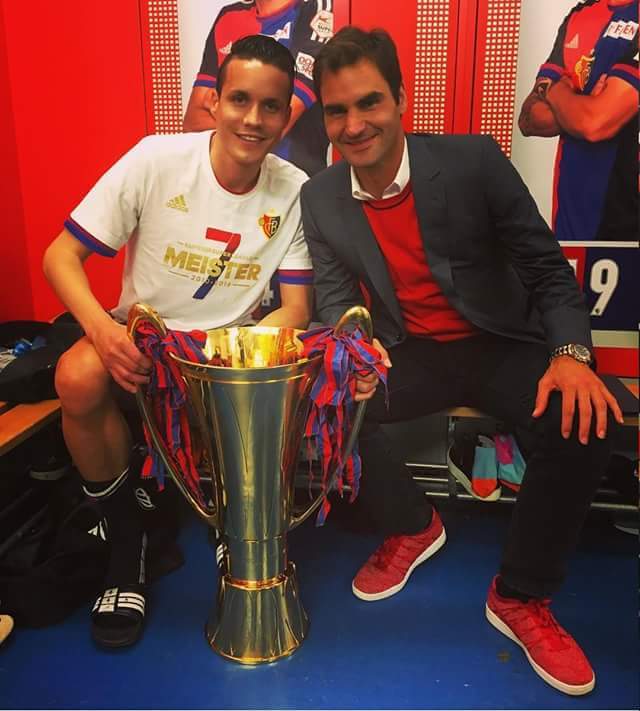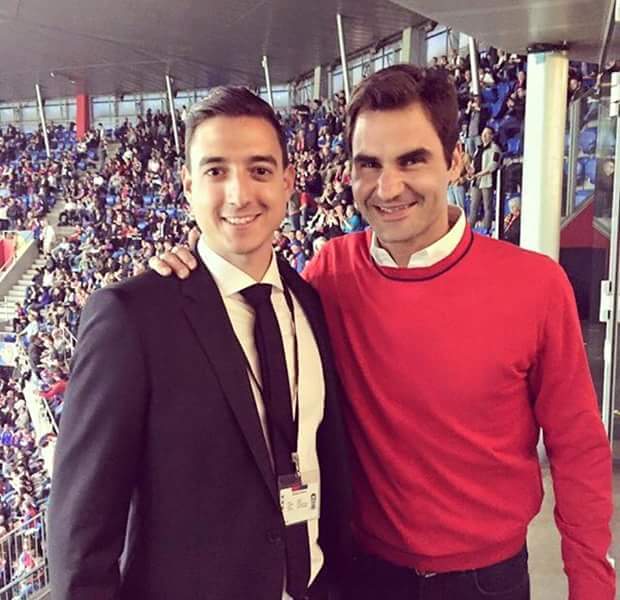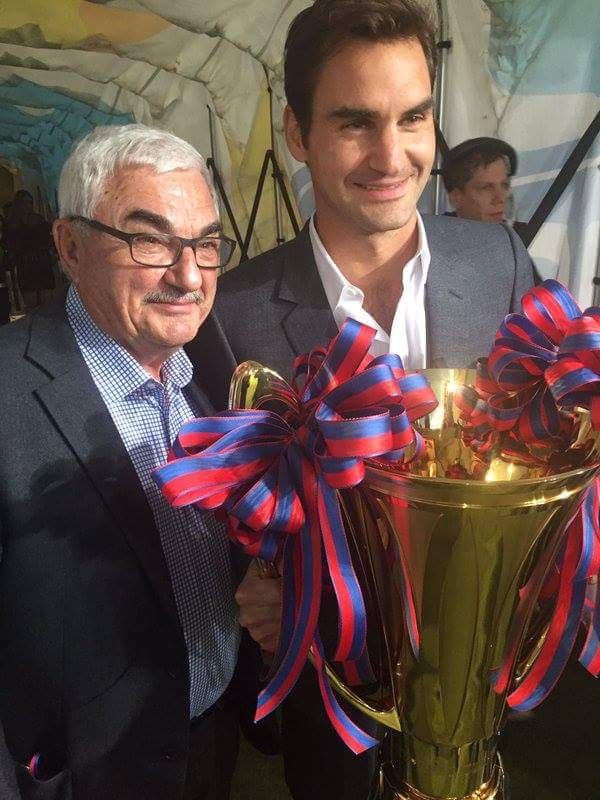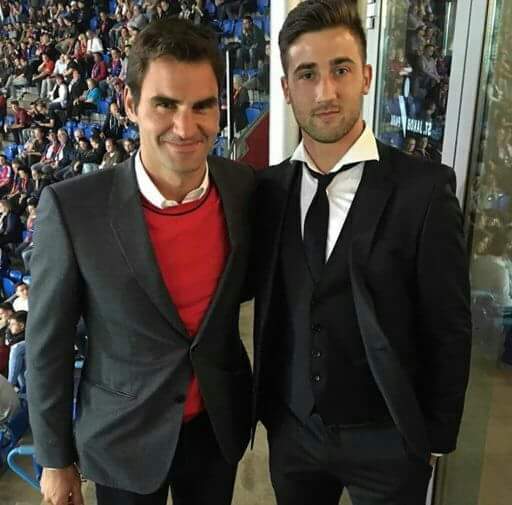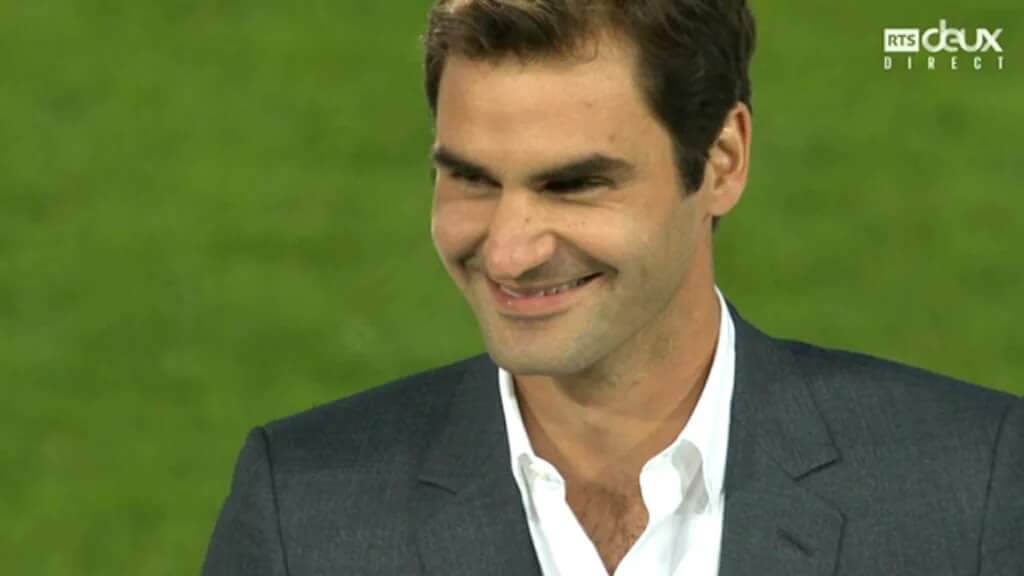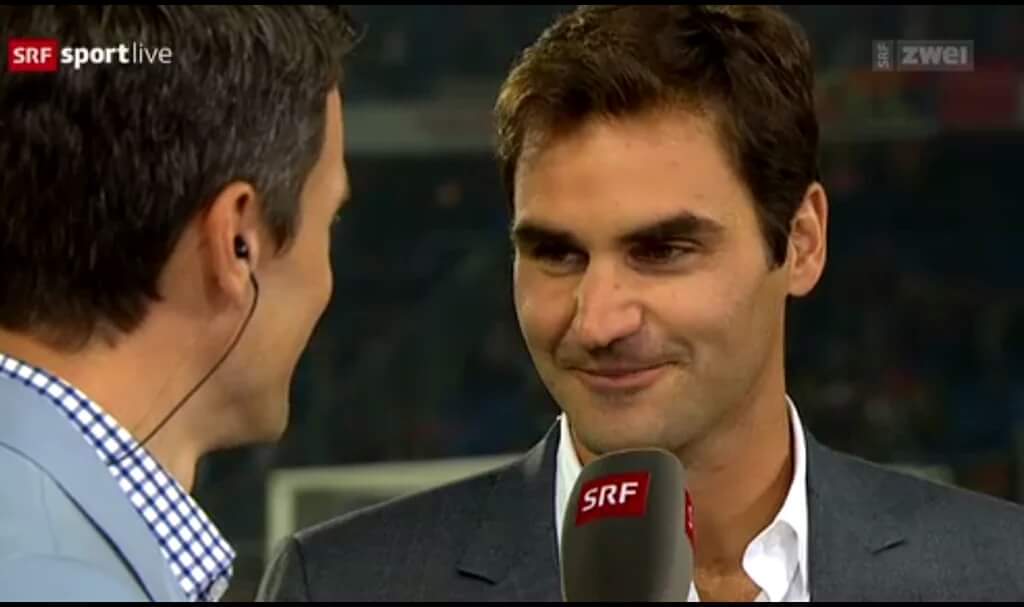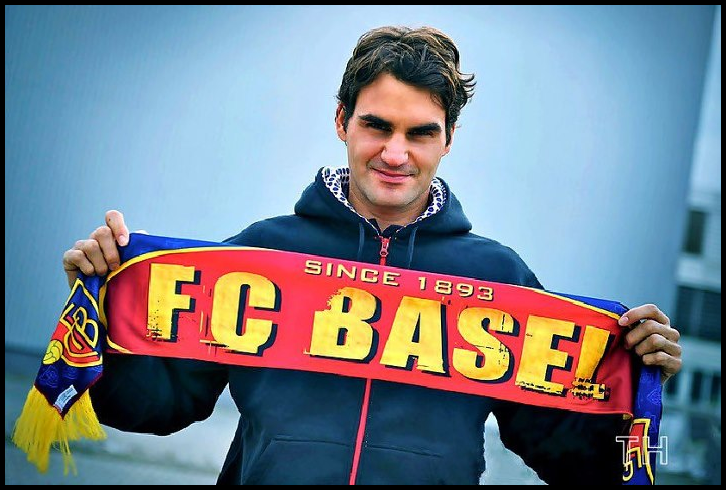 It was great to see him being honored as a trophy presenter and we all hope that he that he comes back to action soon. His fans miss him immensely.