#WhenFedererLastMissedASlam
Roger Federer withdrew from this year's French Open on Thursday, putting an end to one of most remarkable streaks. The last time Roger Federer played didn't made his appearance in Grand Slam was in last millennium. That was in August 1999. This is for the first time ever Federer isn't playing a Grand Slam in his entire Career thus the record of playing 65 consecutive grand slams has come to an end.
Roger Federer has arrived Paris 4 days before the tournament to check his fitness and has decided to withdraw a day before the Main draw release as he is not in a position to compete for 5 sets on clay.
Fans and observers soon began mulling what no one wants to think about: the idea of a post-Fed world in pro tennis and a certain hashtag was birthed #WhenFedererLastMissedASlam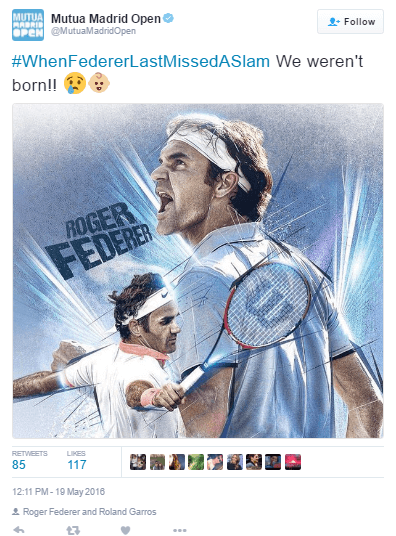 Mardy Fish has some other thoughts 😀
and the Man himself as a Teenager in 1999.
This slideshow requires JavaScript.
Fan's feels that his decision of pulling out from Roland Garros is a wise decision and they want him to see Rocking back on Grass.
Here is what people think on quora about Federer's Decision :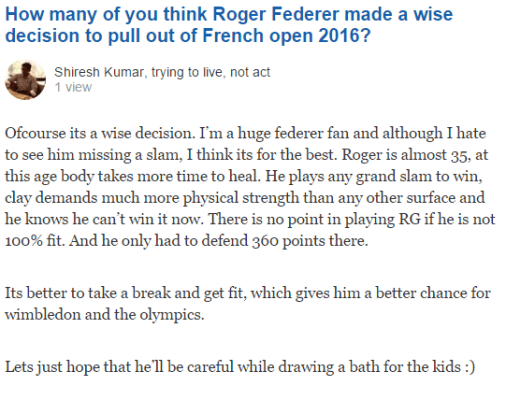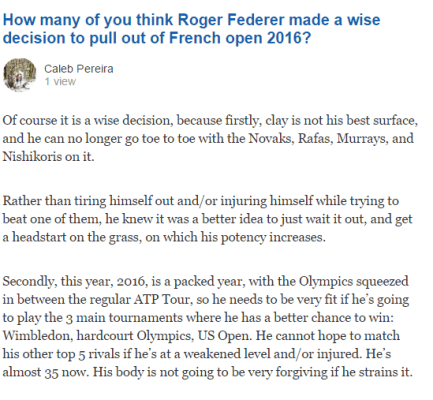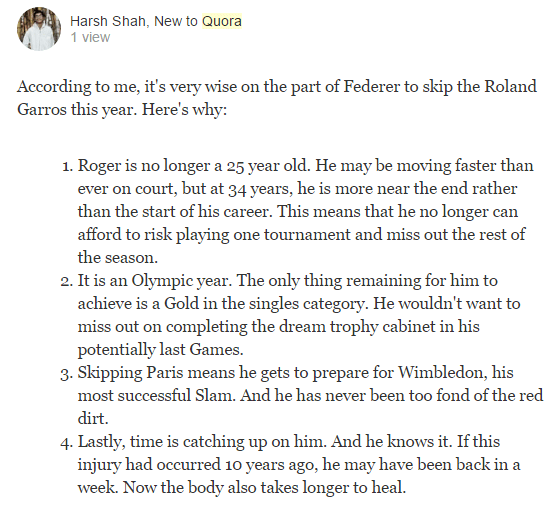 We all are hoping he will recover well for grass season and will surprise us like he does always.
Good Luck Roger and Get Well Soon.