Federer's Victorious March Continues with Stylish Tennis
Roger Federer may have been off tour for two months but the Swiss maestro showed no signs of an off form when he took only 68 minutes to take down Bautista Agut in straight sets by 6-2, 6-4 in third round match of Monte Carlo open to take Roger to his 1069th career match win. He improved his undefeated Head2Head against Agut to 5-0. He echoed his love for tennis with a stylish display and an ambition to win.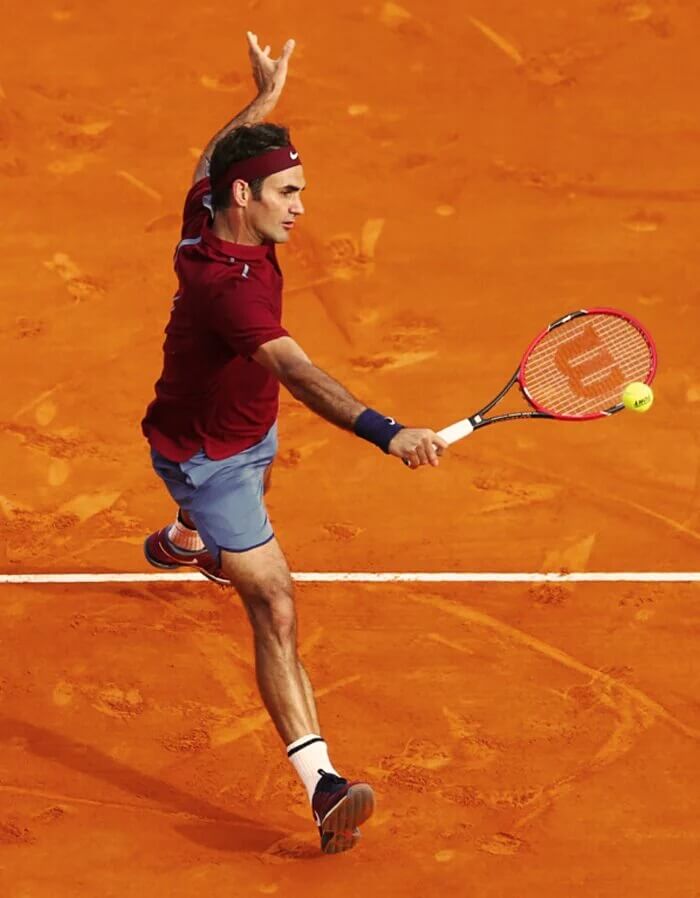 He served well and was good with baseline play too, and was ready for net play whenever he got the chance to attack. Federer serve was massive today, hitting 67% of his first serves and won 77% and 65% on first and second serves respectively
The crucial point of Roger's victory turned out to be his break point conversion rate (50 %) which  was quite good and his ability to move forward to the net (18/25 net points won) helped him in clinching with 29 winners with just 21 unforced errors.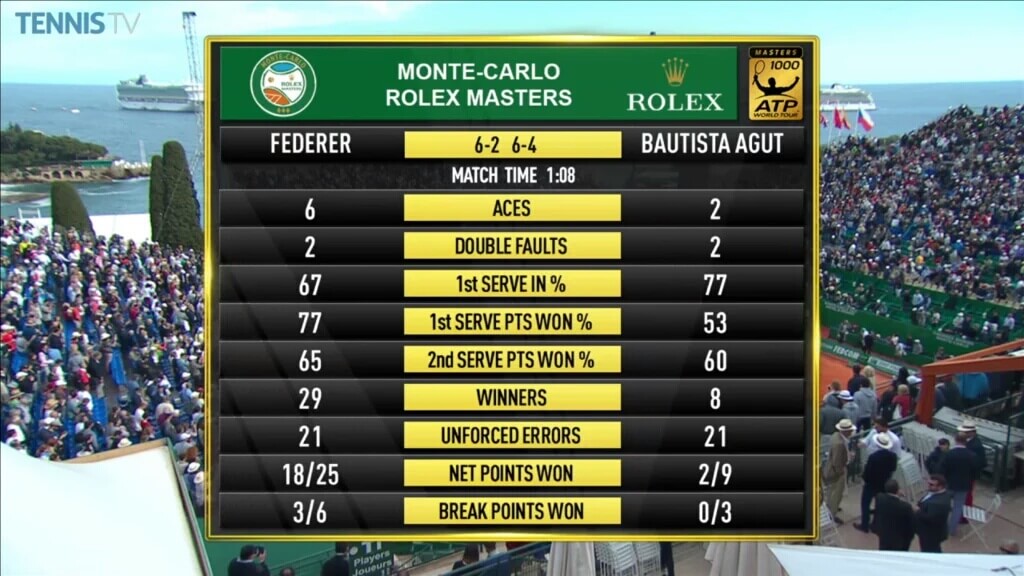 "As the match progressed, I felt better and better, once I made the break, I was able to relax a little more. I'm happy with what I did. He's a good player." Roger said.
"As long as I can go into a match feeling alright, then during the match I'm not thinking about it," said Roger of his recovery from knee surgery.
"I'm getting closer to the peak in the sense of maximum movement against the best players on a tough surface. I'll be resting for the next couple of weeks anyway, so even if I get a setback for a couple of days, I can take as much time as I need. I feel like I'm in a great place right now."
Bautista forced Federer to engage in longer rallies between the points as much as possible but he couldn't get much success and his first serve percentage was only 53% and only managed to hit 8 winners and converted only 2 net points out of 9. His winning percentage on first serve per was massive 77 % but he couldn't make his cut against Federer. Although he played a few aggressive points but couldn't break federer serve even once. His aggressive and elegant style was evident with his signature shots, powerful strokes and his graceful footwork.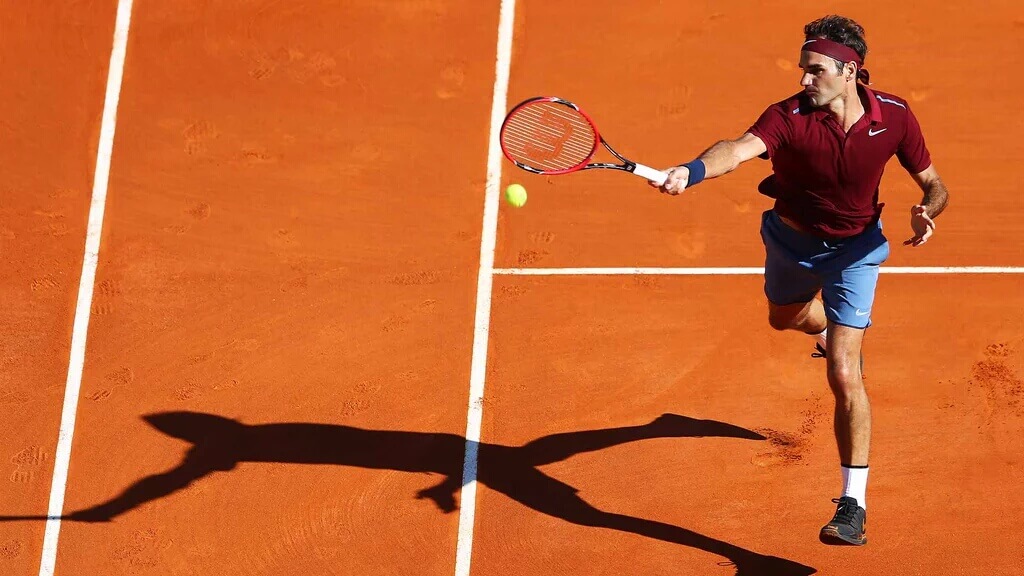 Roger Federer will be facing the Frenchman Tsonga in the QF against whom his Head2Head is leading by 11-5. Their previous meeting came two years ago at Toronto Masters 1000 final where the Frenchman prevailed with a straight set victory of 7-5,7-6. He will be a tough opponent for the maestro and we can expect some pulsating tennis from both the players. Here's hoping our champ comes out on top in today's match.
Let us know your reactions to the match below.