Roger Federer defeats Teenager Taylor Fritz on his return to Grass!
Stuggart , Germany: Roger Federer added stuggart tournament for the first time in his calendar and he is returning back from the injuries which forced him to skip French open and various tournaments.
17 time Grand slam champion had a rough 2016 and he has never missed a GS since 1998 and is all set to make a comeback on his favorite surface grass.
Roger Federer was one break up against Fritz in the first set and rain delayed the match and due to steady rain the organizers had to postpone the match for the next day.
Before anyone give updates on Weather, Roger Federer himself posted a tweet about weather conditions.
The play resumed on Thursday where Federer clinched the first set with ease while in second set he was looking a little rusty and slippery court troubled him a bit and eventually lost the set to the teenager.
Third set saw both players holding on to their serve until 4-4 and in 9th game federer breaks the serve and took the lead to 5-4 and in holds his service game to finish the match.
Also, with second round victory Federer levelled the record of Ivan Lendl's 1071 match wins. Federer will next play against Florian Mayer in Quarter Finals who defeated Michael Berrer in a three sets.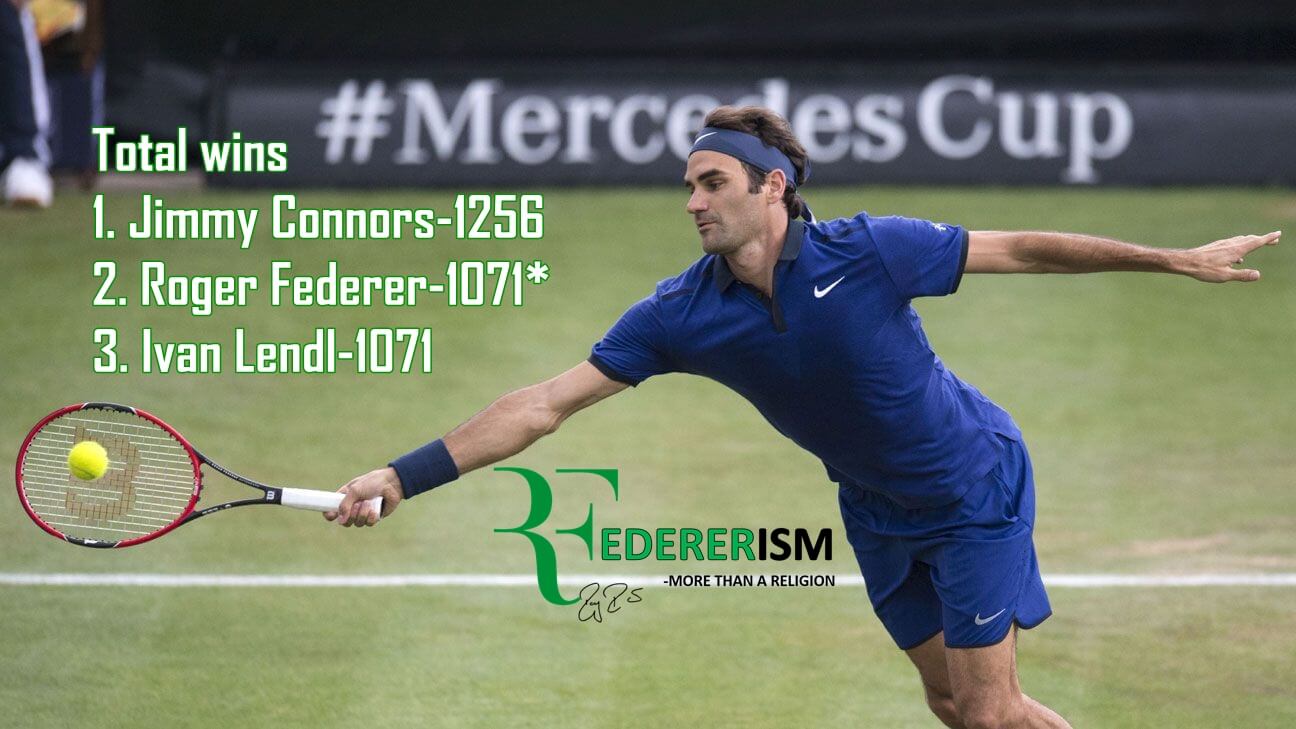 In post match interview Federer said his back is much better now he played well today in but in patches .
Here is link of Post Match interview on Court
Watch the Highlights of the Match here: