Wimbledon 2016 Gentlemen's Singles Draw Analysis
Wimbledon draw is here! Since Rafael Nadal is out of Wimbledon owing to a wrist injury, the top 4 guys are Novak Djokovic, Andy Murray, Roger Federer and Stanislas Wawrinka. Let us have a look at each of their projected paths to the Wimbledon crown.
Roger Federer (7 Times Champion)
Possible Opponents:
1R: Guido Pella
2R: Ricardas Berankis
3R: Alexandr Dolgopolov
4R: Gilles Simon/Gael Monfils
QF: Kei Nishikori
SF: Novak Djokovic
Final: Andy Murray
Analysis: Federer has a smoother path up until the 4th round. His 4th round and QF match up can be tough but not worrisome. His real battle will come at the semis when he meets Djokovic and in the finals when he meets Murray. He has never met the qualifier Guido Pella and Berankis.  Though according to him, the 1st round is always much tougher as it is more of a gauge in terms of rhythm than H2H. He has played Dolgopolov thrice and won every time. His H2H with Simon is 6-2, with Monfils is 9-4 and with Nishikori 4-2. He has a positive H2H with all of them and if he keeps up with his focus and confidence, he can easily beat them. Only Simon and Monfils can be a bit tricky. His semifinal with Djokovic will be the toughest hurdle to cross, considering Djokovic's form their H2H which is 23-22. If he crosses this hurdle, he will most likely have Murray waiting for him in the Finals, with whom his H2H is slightly positive, i.e. 14-11. Federer has been plagued with injuries this year and he has been on a track to recovery, he is getting more confident of his health by day and he hopes to go all the way. He skipped Roland Garros so that he could concentrate on preparing for the grass season. He lost in the semifinals of both, Stuttgart and Halle, the warm up events to the Wimbledon, to the newest rising stars, Thiem and Zverev respectively. He has been training hard so maybe he just might surprise everyone and end up going all the way to win his 8th Wimbledon title and his 18th Grand Slam.
Novak Djokovic (3 Times Champion):
Possible Opponents:
1R: James Ward
2R: Adrian Mannarino
3R: Sam Querrey
4R: David Ferrer/ Kevin Anderson
QF: Milos Raonic
SF: Roger Federer
F: Andy Murray
Analysis: The draw for Djokovic is fairly simple up until the fourth round. He has never played with Ward and Mannarino before. His H2H with Querrey is 8-1, with Ferrer 16-5, and with Anderson 5-1. Last year Anderson had troubled Djokovic, he could rustle up a storm again. His H2H with Raonic is 7-0, with Federer 23-22 and with Murray 24-10. Raonic could pose a challenge, but with Djokovic's current form, he could top him easily. The real challenge for Djokovic would be Federer and Murray. Federer has been injured most of the season but he has begun to find his rhythm and he is relatively fresher than Djokovic having skipped the French Open. Murray has teamed up with Ivan Lendl again and the last time Lendl coached him, he won the Wimbledon title. This partnership could also pose a challenge for Djokovic if he were to get past Federer.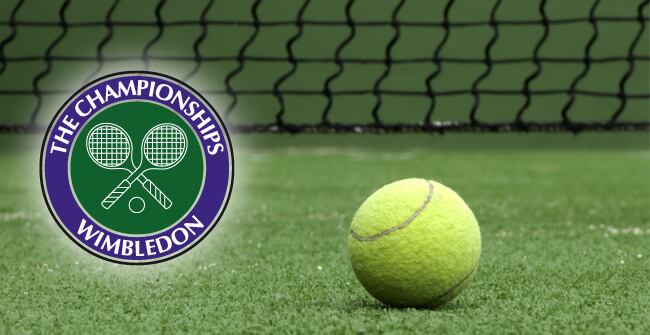 Andy Murray (2013 Champion):
Possible Opponents:
1R: Liam Broady
2R: Lu Yen-Hsun
3R: Benoit Paire
4R: Nick Kyrgios
QF: Richard Gasquet
SF: StanislasWawrinka
Final: Novak Djokovic/Roger Federer
Analysis: Murray too has a simple path up until the 4th Round. He has never played Broady. His H2H with Lu is 3-1 and with Paire 1-0. He has played Kyrgios 4 times and he has won all of those times. But Kyrgios is a up and coming player who plays quite aggressively, he could pose a huge challenge for Murray. His H2H with gasquet is 8-3, with 9-7, with Djokovic 10-24 and with Federer 11-14. Gasquet is quite capable of causing an upset. He has a negative H2H with Djokovic and Federer, which means either of them can cause huge trouble for Murray. His partnership with Lendl does give him an edge, but it remains to be seen if he can replicate his maiden Wimbledon title which he had won in 2013.
Stanislas Wawrinka (2014 Wimbledon SemiFinalist):
Possible Opponents:
1R: Taylor Fritz
2R: Juan Martin Del Potro
3R: Lucas Pouille
4R: Roberto Bautista Agut
QF: Dominic Thiem
SF: Andy Murray
Final: Novak Djokovic / Roger Federer
Analysis: Wawrinka has a negative H2H with most of the players in his draw. He heas never played Fritz, Pouille and Bautista Agut. His H2H with Del Potro is 2-3 and with Thiem 2-1. Del Potro has been battling a chronic wrist injury and his form is under a cloud. Thiem is in a good form right now, he could indeed pose a challenge to Wawrinka. His H2H is negative against Murray (7-9), Djokovic (4-19) and Federer (3-18). If Wawrinka gets super aggressive, he can beat them all, but his semifinal and final will be toughest. His form has currently dipped a little but he definitely has the capability to go the distance.
Share your thoughts on Wimbledon Draw in the comments section below.